How to participate in Paperwiff Monthly Contests and publish your write-up in the Stories Section?
Published By Paperwiff
Thu, Aug 11, 2022 8:38 PM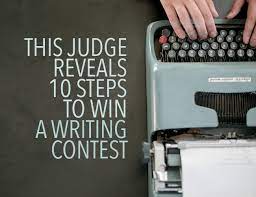 Paperwiff is a unique literary platform where you can write and read stories, poems, ideas, articles etc. in any language. Paperwiff organises a Monthly Contest where you get a chance to win certificates and rewards.
Every month a new topic is given on which you have to submit either a poem, an article or a story on/before the Contest End Date. The write-up should be above 450 words for stories/articles and 150 words for poetry.
The details of the Monthly Contest are posted on our website under the header 'CONTESTS'.
You can also participate in these contests by following these simple steps:
1. Register yourself on our website www.paperwiff.com to start your writing journey. It's free of charge.
2. After creating the profile, you can login using your login and password.
3. Once you have logged in, you can click on the 'Write' option and choose one of the two options (Stories and Microfable). Microfables is for short write-ups like quotes, short poems, etc. whereas Stories is for longer write-ups like articles, long poem, stories, etc.
4. For Paperwiff Monthly Contest you need to post your entry under Stories section.
5. Enter the TOPIC given for the CONTEST in the 'TITLE' and write your content where it says 'Tell Us Your Story'. After you finish writing click on 'Continue'.
6. Next you need to choose a picture suitable for the content you have posted. You can use the pictures provided on our site or upload your own picture as per your choice. After selecting the picture, click on 'Done' followed by 'Continue'.
7. Next you need to fill some important points like:
a) Summary: Here you can write in brief about your creation.
b) Topic: Here you can choose the option which is related to your write-up like (horror, drama, fiction, poetry, etc.) You can choose a maximum of three categories.
Note: If you are writing for a CONTEST, make sure you choose its name from the drop down list.
c) Tag: Here you can add tags related to your creation. If the CONTEST demands you to add a particular tag then you must do so using this option.
Note: Do not use the hashtag symbol when adding a tag.
Once all these have been filled click on 'Done' and then 'Continue'.
8. Finally, you can click on PUBLISH button to publish your work. You can either publish the content for immediate visibility or for a specific date and time as per your choice.
So what are you waiting for? Let your thoughts soar high. Share your creation on Paperwiff.
Ritika Bawa Chopra : Creative Head (PaperwiffTv)